HIPAA Notice of Privacy Practices
Aspire Counseling Services® is required by law to maintain the privacy of your health information, give you a Notice of ACS's legal duties and privacy practices with respect to it, and follow the terms of the current Notice. It will be followed by all employees associated with Aspire Counseling Services®.
Uses and Disclosure of Your Health Information:
The following categories describe some of the ways that ACS may use and disclose your health information.
Treatment:

 

ACS will use your health information to provide you with medical treatment/services and for treatment activities of other health care providers.
Payment:

 

ACS may use your health information for payment activities, including but not limited to determining plan coverage, billing/collections, and assisting another health care provider with payment activities. Example: Your health information may be released to an insurance company to obtain pre-approval of services or payment for services.
Operations:

 

ACS may use your health information for operations – uses necessary to run its healthcare businesses – including, but not limited to, conducting quality assessment activities, training, or arranging for legal. Example: ACS may use your health information to conduct internal audits to verify proper billing procedures.
Individuals Involved in Your Care or Payment for Your Care:

 

ACS may release health information about you to a friend, family member, or legal guardian who is involved in your care or helps pay for your care.
Appointment reminders: ACS may use and disclose health information to remind you of your appointments for medical services.
USES AND DISCLOSURES OF YOUR HEALTH INFORMATION REQUIRED/PERMITTED BY LAW:
The following categories describe some of the ways that ACS may be allowed or required to use and disclose your health information.
Required by Law/Law Enforcement: ACS may use and disclose your health information if required by federal, state or local law, such as for workers compensation, and if requested by law enforcement officials for purposes such as responding to a court order or warrant or obtaining information about a victim of a crime if, under the circumstances, ACS cannot obtain the victim's agreement.
Public Health and Safety: ACS may use and disclose your health information to prevent a serious threat to the health and safety of you, others, or the public and for public health activities, such as those intended to prevent or control.
Food & Drug Administration (FDA) and Health Oversight Agencies: AFC may disclose health information relative to adverse events with respect to food, supplements, product and product defects, or post-marketing surveillance to the FDA and manufacturers to enable product recalls, repairs, or replacements, and to health oversight agencies for activities authorized by law, such as audits.
Lawsuits/Disputes: If you are involved in a lawsuit/dispute and have not waived the physician-Client privilege, ACS may disclose your health information under a court/administrative order, subpoena, or discovery request after attempting to inform you of the request.
Coroners, Medical Examiners, and Funeral Directions: ACS may release your health information to coroners, medical examiners, or funeral directors to enable them to carry out their duties.
National Security/Intelligence Activities and Protective Services: ACS may release your health information to authorized national security agencies for the protection of authorized persons or to conduct special investigations.
Military/Veterans: ACS may disclose your health information to military authorities if you are an armed forces or reserves member.
If ACS wants to use and/or disclose your health information for a purpose not described in this Notice or required/permitted by law, ACS must obtain a specific authorization from you for that use and/or disclosure and you may revoke that authorization at any time.
YOUR RIGHTS REGARDING YOUR HEALTH INFORMATION:
YOU have the rights described below in regards to the health information that ACS maintains about you. YOU must submit a written request to exercise any of these rights. YOU can contact the ACS' office in regards to that request at 661-829-7300.
Right to Inspect/Copy: YOU have the right to inspect and get a copy of health information used in decisions about your care. This right does not apply to psychotherapy notes and certain other information. By law, ACS may charge in advance $35.00 plus postage, payable prior to the requested records.
Right to Amend: If you feel health information ACS created is inaccurate or incomplete, you may request that ACS amend your information. ACS cannot delete or destroy any information already included in your medical record. YOU must provide a reason in support of your amendment request. ACS may deny your request if you ask to amend information that ACS did not create, unless that person or entity that created the information is not available to make the amendment; that is not part of the health information ACS maintains; that is not part of the information you are permitted by law to inspect and copy; or that is accurate and complete.
Right to Accounting of Disclosures: YOU have the right to request a free list of disclosures every 12 months. ACS is not required to list all disclosures, such as those authorized or made for treatment, payment, or operations. YOU must state a time period, which may not be longer than 6 years, or include dates before June 28, 2015. If you request more than one accounting in a 12-month period, ACS may charge you for the cost of the list. ACS will tell you the cost; and you may withdraw or modify your request before costs accrue.
Right to Request Restrictions: YOU have the right to request a restriction or limitation on your health information that ACS uses or discloses, unless use or disclosure is required by law. YOU have the right to request limits on the health information ACS discloses about you to someone involved in your care or payment for your care, like a family member or friend. YOU must specify the restriction and to whom it applies. ACS is not required to agree to every request. If ACS agrees, or is required to comply, ACS will comply with the request unless the information is needed in case of an emergency.
Right to Request Confidential Contacts: YOU have the right to request that ACS contact you about medical issues in a certain way or place, such as by mail. YOU must specify how or where your wish to be contacted; ACS will try to accommodate reasonable requests.
Right to Paper Copy of this Notice: YOU have the right to a paper copy of this Notice, which is posted and available at each location where medical services are provided.
CHANGES TO THIS NOTICE:
ACS reserves the right to change this Notice and to make the revised Notice effective for health information ACS created or received about you prior to the revision, as well as information that it receives in the future Revised Notices will be posted and available at each location where medical services are provided.
COMPLAINTS:
If you believe your privacy rights have been violated, you may file a complaint with ACS by contacting ACS' office at (888) 585-7373
U.S. Department of Health and Human Services
Region IX – San Francisco (American Samoa, Arizona, California, Guam, Hawaii, Nevada)
Michael Leoz, Regional Manager
Office for Civil Rights
U.S. Department of Health and Human Services
90 7th Street, Suite 4-100
San Francisco, CA 94103
Voice Phone: (415) 437-8310
FAX: (415) 437-8329
TDD: (800) 537-7697
YOU will not be retaliated against for filing a complaint.
CONFIDENTIALITY OF ALCOHOL AND DRUG ABUSE CLIENT RECORDS
The confidentiality of alcohol and drug abuse Client records maintained by this program is protected by Federal law and regulations. Generally, the program may not say to a person outside the program that the Client attends the program, or disclose any information identifying a Client as an alcohol or drug abuse unless:
The Client consents in writing;
The disclosure is allowed by a court order; or
The disclosure is made to medical personnel in a medical emergency or to qualified personnel for research, audit, or program evaluation.
Violation of the Federal law and regulations by a program is a crime. Suspected violations may be reported to appropriate authorities in accordance with Federal regulations.
Federal law and regulations do not protect any information about a crime committed by a Client either at the program or against any person who works for the program or about any threat to commit such a crime.
Federal laws and regulations do not protect any information about suspected child abuse or neglect from being reported under State law to appropriate State or local authorities.
(See 42 U.S.C. 290dd-3 and 42 U.S.C. 290ee-3 for Federal laws and 42 CFR part 2 for Federal regulations)
(Approved by the Office of Management and Budget under control number 0930-0099)
---
Website Privacy Practices
Aspire Counseling Services® is committed to safeguarding the privacy of our visitors. This privacy policy discloses how we collect, protect, and use information you provide or we collect online. By using the pages on this Site or other services covered by the posted Privacy Policy, you are accepting the practices described in the Privacy Policy. ACS pledges to follow the Privacy Policy below, as well as all applicable United States laws and regulations. In addition, you should check the Site regularly for the latest version and discontinue use of the Site if you do not agree with any of the terms.
Personal Information Collection
As is the standard policy of most websites, Aspire Counseling Services® automatically gathers information about your computer such as your IP address, browser type, referring/exit pages, and operating system. A user may also contact ACS through our Contact Form embedded on our website. ACS gathers information through the Contact Form such as First Name, Last Name, telephone number, and/or e-mail address.
We use this information to:
Respond to customer service requests
Respond to your questions and concerns
Potentially conduct research and analysis
Personal Information Sharing
As a data controller ACS takes your privacy seriously. We will never sell, rent, or make available your data to anyone other than government officials in line with US and State Law. We will only share your personal information with third parties in the following instances:
As required by law such as to comply with a subpoena or similar legal process.
When we believe in good faith that disclosure is necessary to protect our rights, protect your safety or the safety of others, investigate fraud, or respond to a government request.
If Aspire Counseling Services® is involved in a merger, acquisition, or sale of all or a portion of its assets, you will be notified via email and/or a prominent notice on our website of any change in ownership or uses of your personal information, as well as any choices you may have regarding your personal information.
To any other third party with your prior consent.
Cookies and Similar Technologies
ACS uses Google Analytics and cookies in order to track customer interaction with our Website. Cookies are small text files that can be used by websites to make a user's experience more efficient. Necessary cookies help make a website usable by enabling basic functions like page navigation and access to secure areas of the website.
Cookies are also used to collect general usage and volume statistical information that does not include personal information. The law states that we can store cookies on your device if they are strictly necessary for the operation of this site. For all other types of cookies we need your permission.
If you do not want this data used, please block all cookies by following this guide. Please be aware however, that if you block cookies that are in use to make this website function, you may experience registration issues.
Security
When ACS collects personal information directly from you, we follow generally accepted industry standards to protect the personal information submitted to us, both during transmission and after we receive it. Your personal information is secured via SSL (Secure Socket Layer) Technology, though no method of transmission over the Internet, or method of electronic storage, is 100% secure. Therefore, we cannot guarantee its absolute security. If you have any questions about security on our site, you can contact us at 661-829-7300.
ACS will retain your information for as long as your account is active or as needed to provide you services, as well as to comply with our legal obligations, resolve disputes, and enforce our agreements. If you wish to cancel your account or request that we no longer use your information to provide you services contact us at 661-829-7300.
Links to Other Websites
This Site includes links to other websites whose privacy practices may differ from those of Aspire Counseling Services®. If you submit personal information to any of those sites, your information is governed by their privacy statements. It is our suggestion that you carefully read the privacy statement of any website you visit.
Additional Policy Information
ACS also shares information about your use of our site with our social media, advertising and analytics partners who may combine it with other information that you've provided to them or that they've collected from your use of their services.
Notification of Privacy Statement Changes
ACS may update this privacy statement to reflect changes to our information practices. We encourage you to periodically review this page for the latest information on our privacy practices.
California Consumer Privacy Act (CCPA)
This California Consumer Privacy Act Notice ("CCPA Notice") contains information about ACS ("Aspire Counseling Services®," "we," "us," or "our") personal information processing, and your rights as a California resident under the California Consumer Privacy Act ("CCPA"). This CCPA Notice supplements our Privacy Practices.
We suggest you read this document in full, and Contact Us if you have any questions.
Collection, Use, And Disclosure Of Personal Information
Our Privacy Practices above contains a definition of "personal information."  More specifically, "personal information" is information that identifies, relates to, describes, is reasonably capable of being associated with, or could reasonably be linked, directly or indirectly, with a natural person or household, such as a name, postal address, e-mail address, and/or telephone number.  Other information directly associated with personal information also may be considered to be personal information.  Information that is aggregated, de-identified, or anonymized is not considered personal information.  Publicly available information that is made available from federal, state, or local government records also is not considered personal information.
Our Privacy Practices includes the categories of personal information we collect, how we collect personal information, the purposes for which your personal information is used, and the categories of third parties with whom we share your personal information. We do not sell your personal information to third parties. We use cookies in certain circumstances; for further information on our use of cookies, please review our Cookie Statement above.
Your Rights Under The CCPA
The CCPA, California Civil Code Sections 1798.100 et seq., affords certain rights to you if you are a California resident.  For example, California residents may have a right, following a verifiable request, to:
(1) access—twice in a 12-month period, free of charge—the categories and/or specific pieces of personal information we have collected about you, the categories of sources from which the personal information is collected, the business purpose for collecting the personal information, and the categories of third parties with whom we share personal information, for the 12-month period prior to the request; and
(2) delete personal information under certain circumstances.
Western Digital does not discriminate against users or customers on the basis of their exercising any of their rights afforded by the CCPA, which is further in accordance with California residents' rights under that statute.
To request access to your personal information or request that we delete your personal information, you may contact us through any of the following methods:
 Via email at

 

[email protected]

 

(please include "California Privacy Request" in the subject line)
Via phone at 661-829-7300
Please specify in your request the details of what personal information you would like to access or delete.
To protect your personal information, we will verify your identity using data points you have previously provided to us.  Please have this information available so that we can verify your request.
You may also authorize an agent to submit a request on your behalf, so long as you provide the authorized agent written permission to request on your behalf, and your authorized agent additionally is able to verify their identity with us.  Please have your authorized agent follow the instructions above to make a request, and additionally mail your written declaration authorizing the agent to act on your behalf, certified by a California notary public, to:  9830 Brimhall Rd. Suite 100 Bakersfield, CA 93312.  If your authorized agent has power of attorney pursuant to Probate Code sections 4000 to 4465, it may not be necessary to perform these steps.
Should you need access to this policy in an alternative format due to a disability, please contact us through the methods provided above.
Information Security, Integrity, And Retention
We take reasonable precautions, including the use of physical, electronic, and procedural safeguards, to protect your information.  It is important that you also take precautions to protect against unauthorized access to your computers or other devices.  If you feel that the security of your personal information has been compromised, please immediately Contact Us.  Please be aware that, despite our efforts, no security system is impenetrable.  In the event of a security breach, we will promptly notify you and the proper authorities if required by law.
Changes To This CCPA Notice
We may periodically change this CCPA Notice to keep pace with new industry practices and regulatory requirements, among other reasons.  We expect most such changes to be minor.  Any non-material changes will take effect immediately upon posting of an updated CCPA Notice, and we will indicate the Last Modified date at the bottom of this document.  There may, however, be cases where changes to the CCPA Notice may be more significant.  In such cases, we will provide you with a prominent notice of such changes before they take effect or will directly send you a notification.
Your continued use of our services after the effective date of the CCPA Notice means that you accept the revised CCPA Notice.  If you do not agree to the revised CCPA Notice, please refrain from using our website or services.
Contact Information
You can contact us about this privacy statement by calling ACS' office at 661-829-7300.
Last Updated: January 1, 2020
Available 24/7 (888) 585-7373
FOLLOW US ON SOCIAL MEDIA
LEARN MORE ABOUT TELEHEALTH SERVICES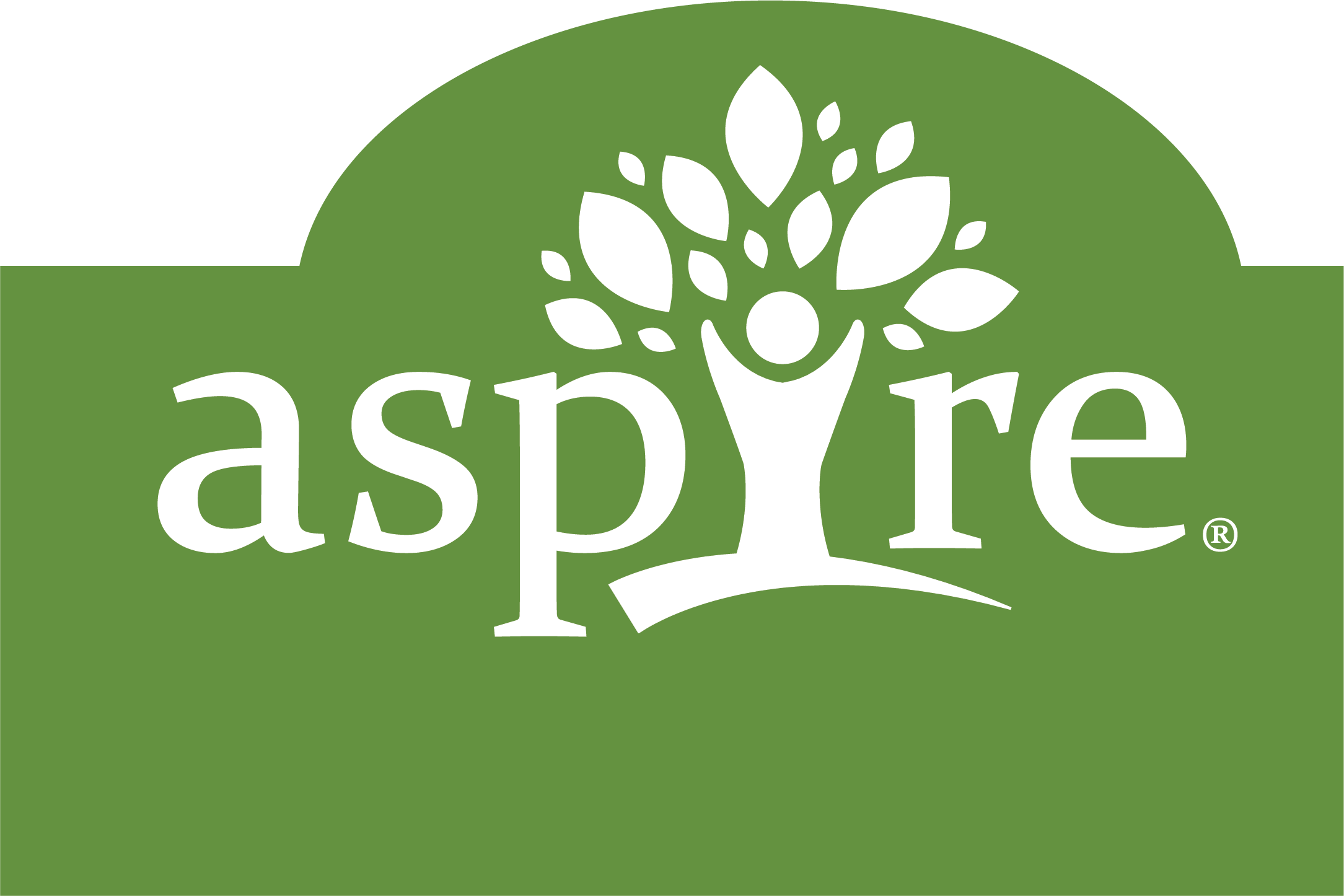 Planting Seeds, Saving Lives Planting Seeds, Saving Lives
FOLLOW US ON SOCIAL MEDIA