BAKERSFIELD ADDICTION STAFF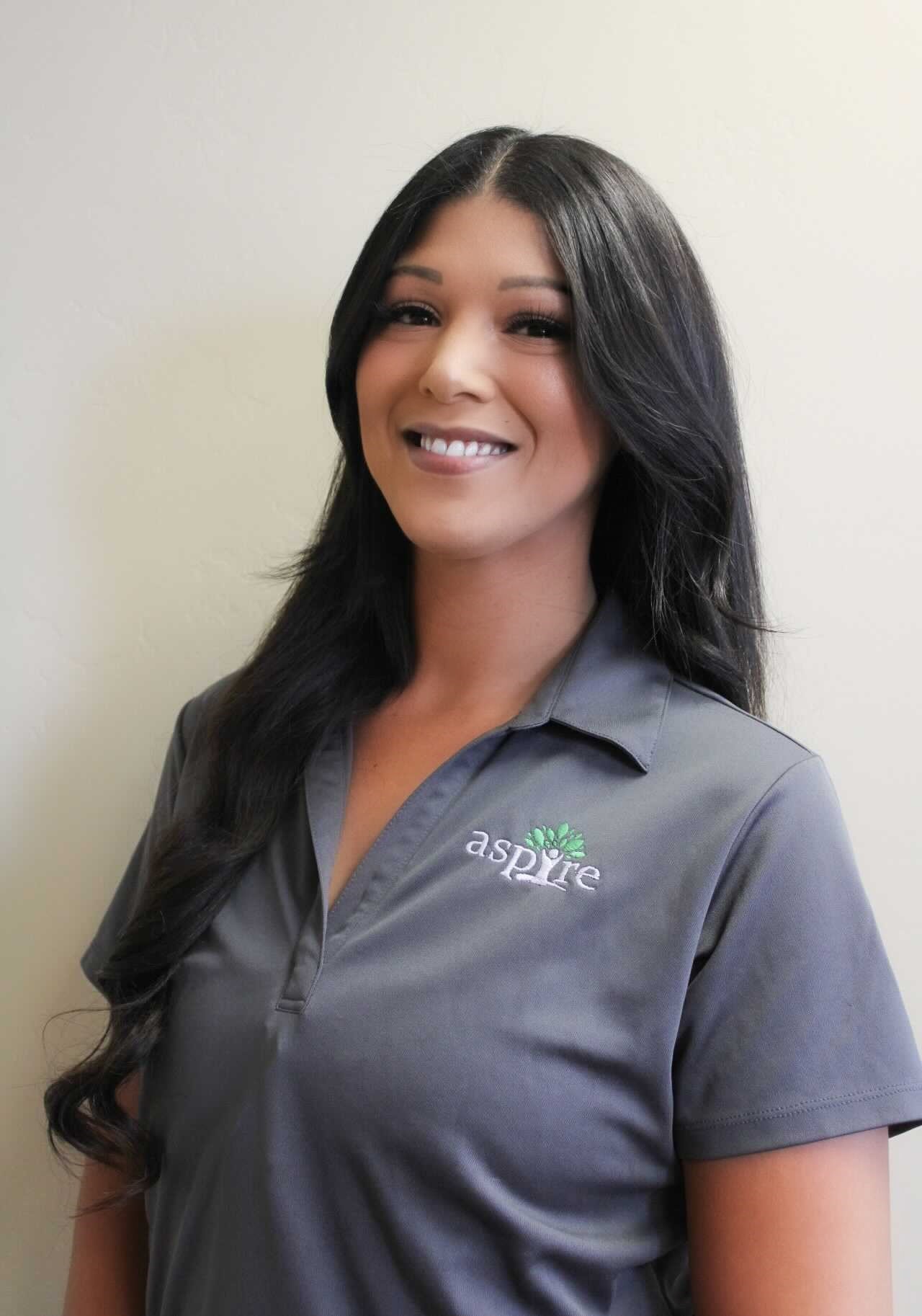 Jessica Cason
Executive Director (CADCII ICADC SUDCCII)
Jessica Cason is a Taft native who has been in the alcohol and drug counseling field since 2011. Due to struggling with alcoholism herself, Jessica has always had a passion for helping others in recovery, especially the young adult population. To this end, she completed the Drug and Alcohol Studies program at Cal State University Bakersfield in 2013 and currently holds the title of Certified Alcohol and Drug Counselor (CADC-II) and Internationally Certified Alcohol and Drug Counselor (ICADC) under the California Consortium of Addiction Programs and Professionals (CCAPP) and Substance Use Disorder Certified Counselor (SUDCCII-II) under the California Association of DUI Treatment Programs (CADTP) and is on the DUI provider list. Jessica has worked with diverse populations in both individual and group settings at a residential and intensive outpatient treatment level before joining the Aspire team. In the past Jessica has held the titles of Detox Program Manager, Partial Hospitalization Program Director, Intensive Outpatient Program Director and currently is the Executive Director of Aspire Counseling Services for Bakersfield. In Jessica's free time, she enjoys spending time with her husband and their 5 children, participating in community recovery programs and sleeping in.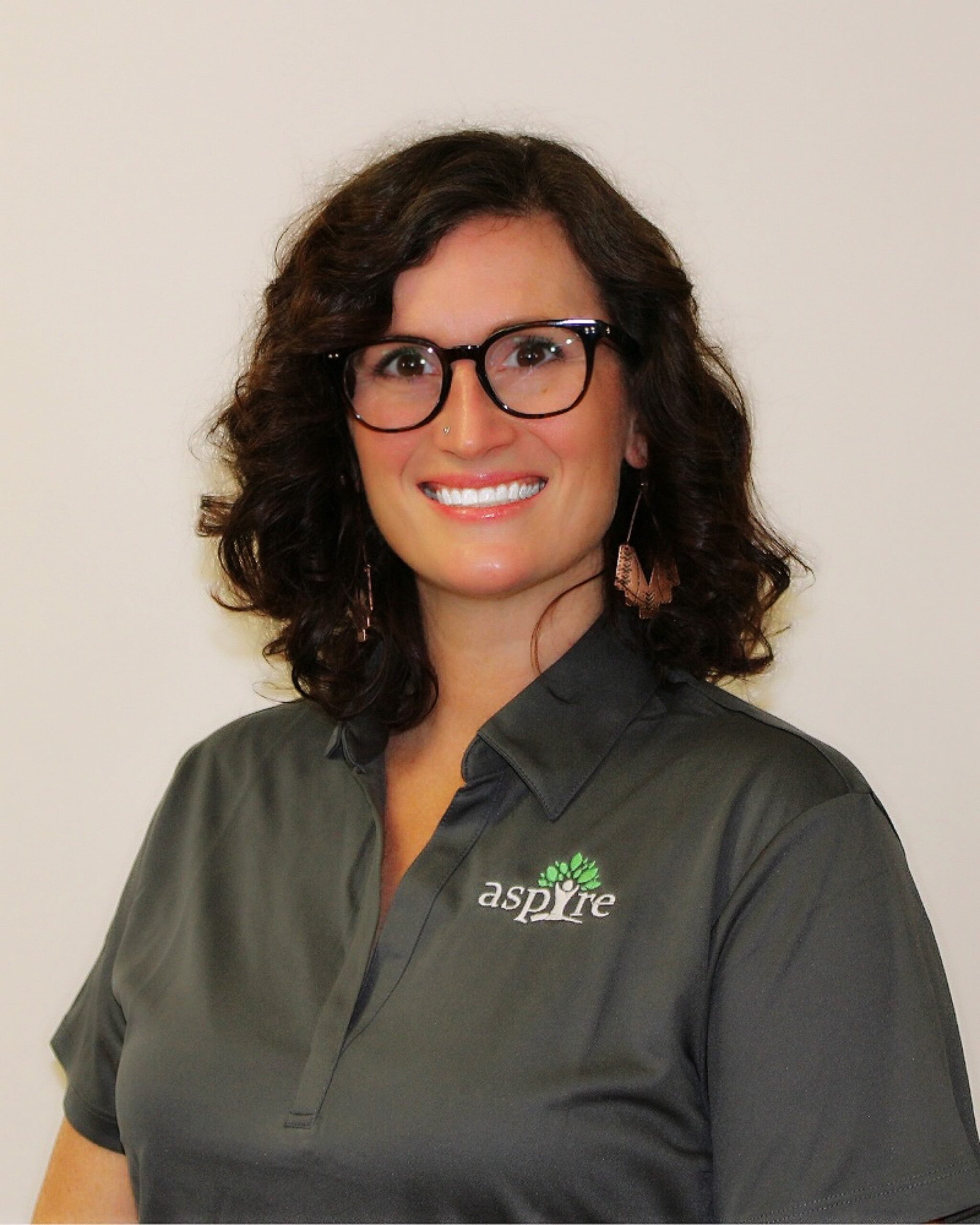 Lauren Kirk Murry
APCC, RADT, MA in Clinical Counseling
Lauren Kirk Murry moved to Bakersfield at age 10 and has enjoyed living in the Bakersfield community ever since. Lauren graduated with her BA from California State University, Bakersfield, and her MA in Clinical Counseling from California School of Professional Psychology. She is a Registered Yoga Teacher (RYT-200) and utilizes this training, as well as mindfulness and meditation, in her substance abuse work. Lauren has worked with children and adolescents in traditional social skills groups and utilized yoga for social and emotional skills groups. She is currently an Associate Professional Clinical Counselor (APCC) and a Registered Alcohol and Drug Technician (RADT). Lauren enjoys reading a good book, practicing yoga in the sunshine, spending time with her family at the beach, and doing her part to make the community more connected.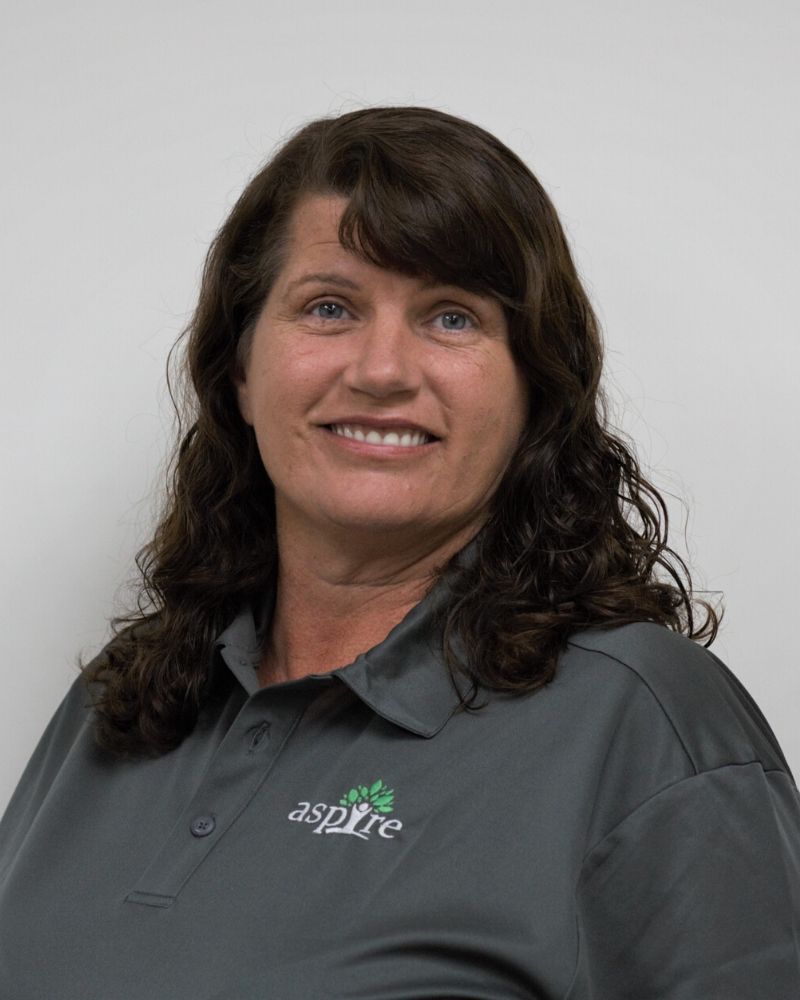 Meet Kimberly Beatty, SUD Counselor at Aspire Bakersfield! Kimberly is a Southern California native and was born and raised in Granada Hills, CA. Kimberly obtained a liberal arts degree at Pierce College with her primary focus on psychology. Kimberly worked in the Medical field and specialized in geriatric care where she was able to be of service for the elderly.
Kimberly struggled with alcoholism for years, but with the help of treatment professionals she was able to stabilize and maintain long term sobriety and has been sober since 2010. Having been inspired by the dedication of her counselors, Kimberly decided to refocus her career and become a certified Drug and Alcohol Counselor to help others obtain long term sobriety. Kimberly returned to school and graduated Valedictorian of her Addiction Studies program in 2013 and has been working in the treatment community since 2012.
Kimberly is passionate about working with people and utilizes a client-centered approach when working with the public. She has experience working with adolescents, adults, and families in individual and group settings and she brings compassion and dedication to the Aspire team. In her spare time, she enjoys spending time with her son and advocating for Autism awareness.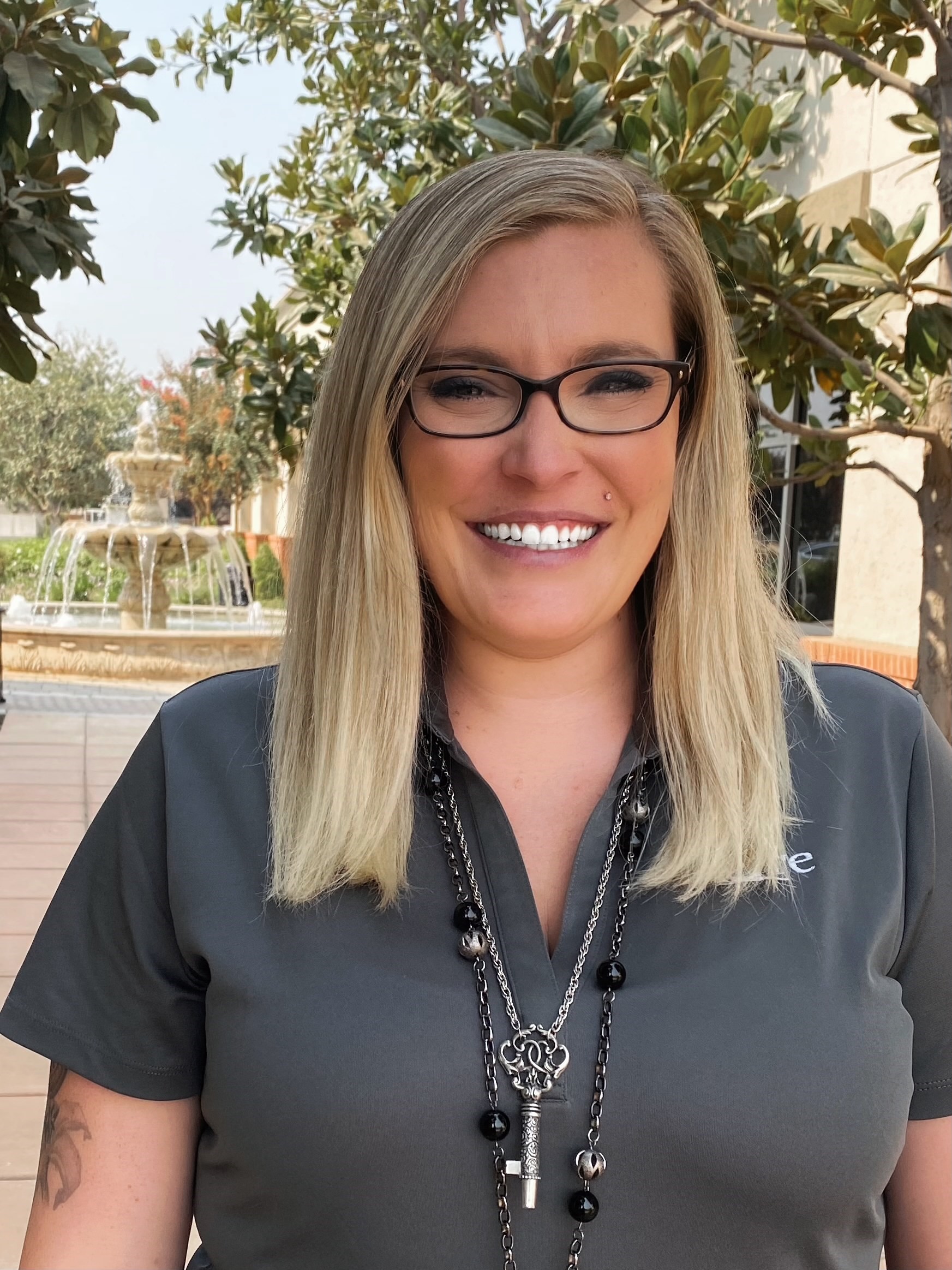 Krysten Fielder
Admissions Counselor (CADC-ll, ICADC, NCIP)
Krysten Fielder is a Pismo Beach native who moved to Bakersfield in 2017. Krysten is an Aspire Counseling Services® alumnus who decided she wanted to give back by becoming a counselor and helping those still battling the disease of addiction after completing the Aspire program to treat her own alcoholism.
Krysten completed the Drug and Alcohol Studies program at Cal State University Bakersfield in 2020 and became a Certified Drug and Alcohol Counselor (CADC-ll) in 2022. Krysten has been working with a variety of demographics in the community since 2018, but in 2020 began working in Admissions which puts her in contact with the families and potential clients from the very beginning offering guidance, referrals, setting up appointments, consultations, and intakes. In addition, Krysten has a specialty Certification with The Addictions Academy LLC and is a Nationally Certified Intervention Professional (NCIP).
In her free time, she enjoys spending time with her family, cooking, and hanging out by the pool with her children.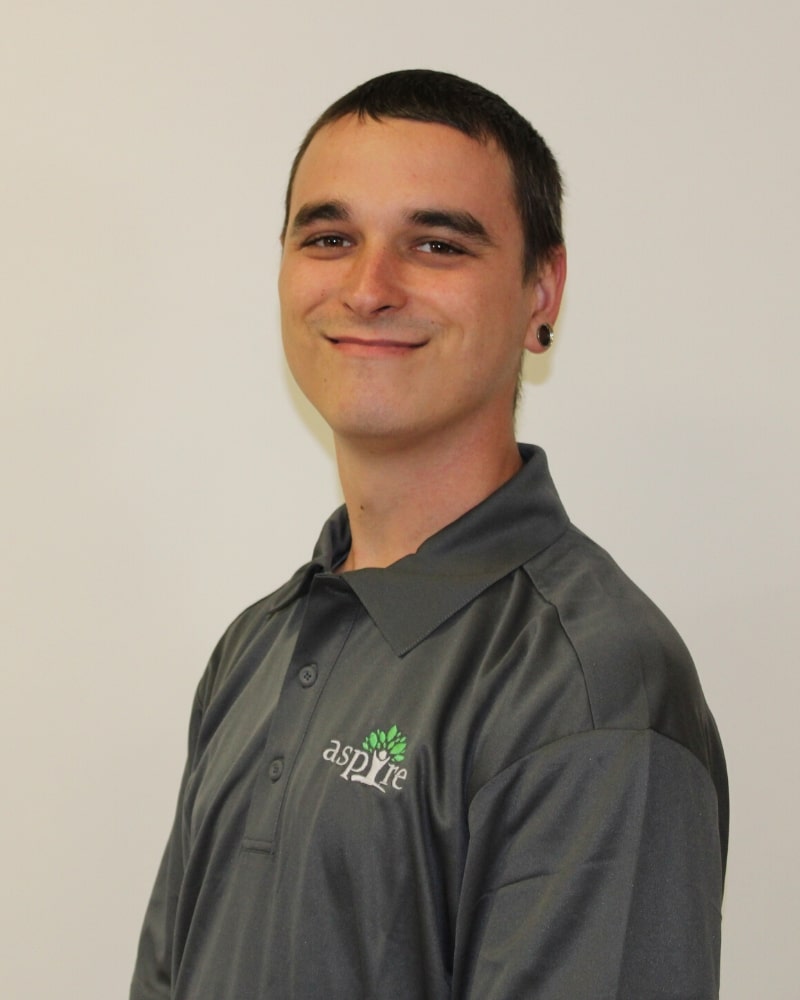 Gage Horn
Admissions Counselor (CADCII)
Gage Horn is a native of Bakersfield CA. Gage is an Aspire Counseling Services alumnus who decided he wanted to give back by becoming a counselor to help those still battling addiction. Gage has been in the drug and alcohol counseling field since 2019. Gage completed the CSUB Drug and Alcohol Studies program in 2020. In 2023, he became state certified as a CADCII. With ambition, Gage began working in Admissions in 2021, putting him in contact with families and potential clients from the beginning, offering guidance and referrals, and setting up appointments, consultations, and intakes. Gage enjoys spending time with his wife and three children and giving back to the community, spending his free time organizing events and supporting local meetings.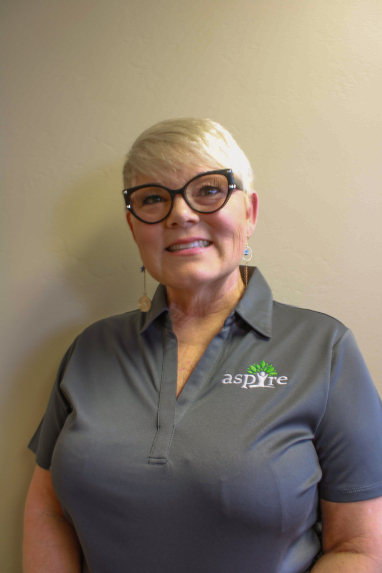 Lisa Trino
SUD Counselor, (CADC II ) (She/Her) 
Lisa grew up in Kings County and suffered from substance abuse and alcoholism for many years. She came to Bakersfield in 2006 to attend rehabilitation. Since then, Lisa has been a part of the recovery community in Bakersfield. Lisa watched the disease destroy families for many years. Wanting to help people and give back to her community, she enrolled at Cal State University, Bakersfield in the drug and alcohol studies program, graduating in 2020. After graduating, Lisa became a counselor at Aspire Counseling Services. In her free time, she enjoys live music, comedy, and her large family.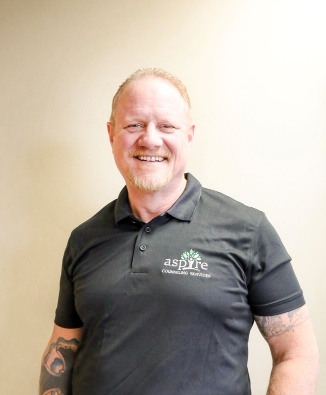 Vincent has been a long-time resident of Kern County, moving here over three decades ago, after growing up in rural Montana. His passion for counseling started over 10 years ago. He obtained his substance abuse counseling certification (CADC-CAS) and went to work for the Salvation Army. The Salvation Army holds a special place in his heart and helping the men there gave him the confidence and drive to continue his education further. He now holds a bachelors degree and masters degree in Theology with an emphasis in Christian Counseling from Summit College in Bakersfield, CA. With an intimate knowledge of alcoholism, he is an effective and passionate counselor that truly loves the career God allows him to pursue. A member of local 12-Step groups, he has been honored to sponsor many men in recovery outside of Aspire Counseling Service hours. A favorite quote is, "love what you do and you will not work a day in your life."
In his free time, he enjoys sharing his sweet, sober, life with his wife and eight children at home in Tehachapi, CA. He is an avid cyclist, model builder, gardener and honey-do-list-doer!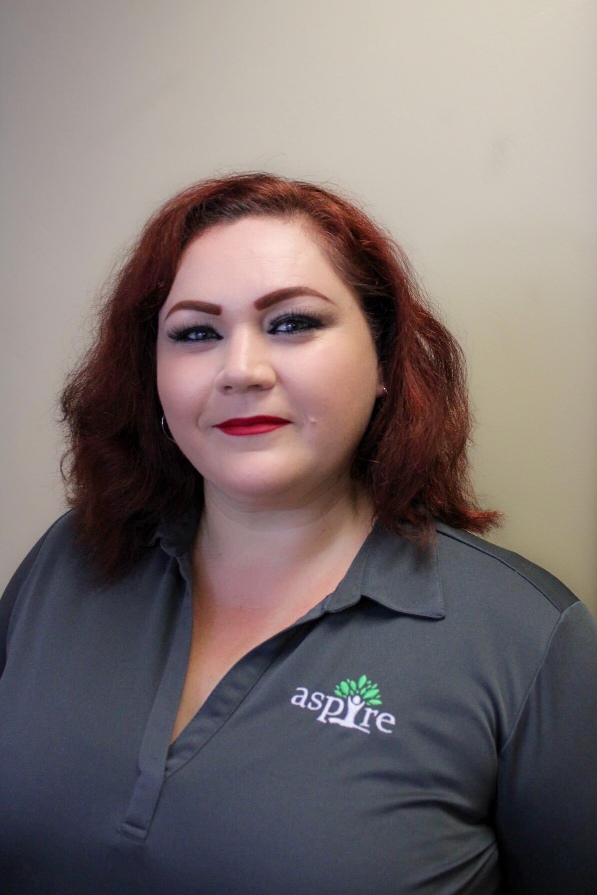 Cynthia was born in a small military town in Okinawa Japan, was raised in Oceanside California, and for the last 18 years has called Bakersfield her home. She is the youngest child of five siblings. She knew very early in life that she had a calling to help others and an unwavering compassion for those in need. She currently holds an AA in Human Services, Psychology, Substance Abuse and Mental Health as well as awaiting her RADT. Being able to effectively contribute to the community from different aspects was her ultimate educational goal. She has contributed many volunteer hours with various organizations within our community and has years of experience working with at risk adolescents.
Her passion for working with clients who suffer from substance abuse issues, specifically adolescents, derives from her own troubles as a young adult. She began her internship with Aspire in June of 2021 and quickly became an official part of the team.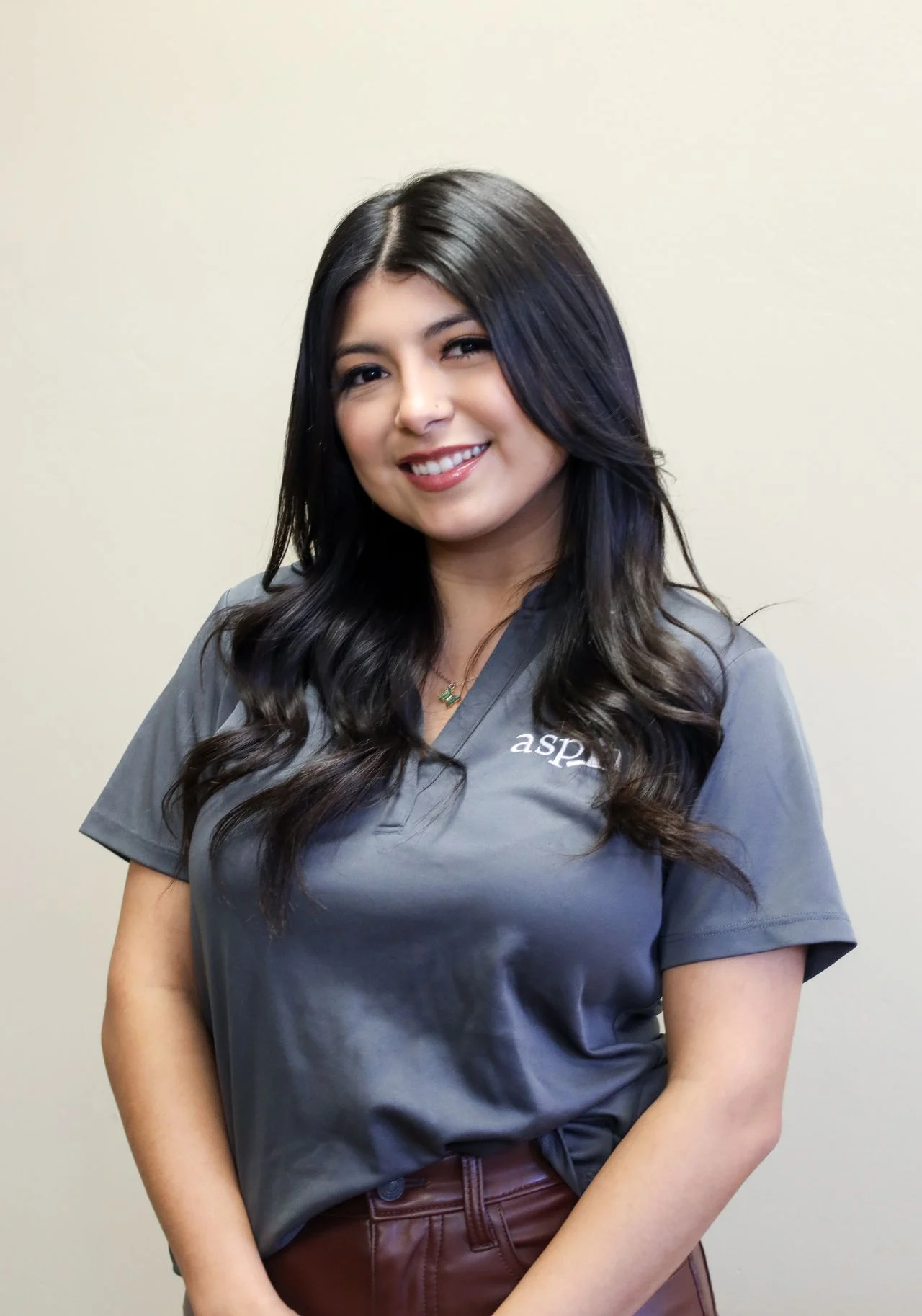 Arieanna was born and raised in Bakersfield, CA. She recently graduated with two Associate Degrees in Sociology and Liberal Arts from Bakersfield College and is continuing her education in order to obtain her Bachelor's in Psychology. Arieanna has a passion for helping others in any way she can. Her main goal for the future is to work with children and adolescents as a counselor. Her inspiration comes from her personal experiences of dealing with mental health as a preteen; however, she grew up in a household that did not acknowledge mental health. Therefore, Arieanna did not understand what was going on with her or how to manage it. Arieanna shares, "I want to bring awareness to the importance of mental health, so our youth know they are not alone in their struggles and that support is available to them. I want to help teens gain a better understanding of what is going on inside of them, and help them develop healthy coping skills to better manage their symptoms." In Arieanna's free time she enjoys traveling, nature, going on hikes, and being around loved ones.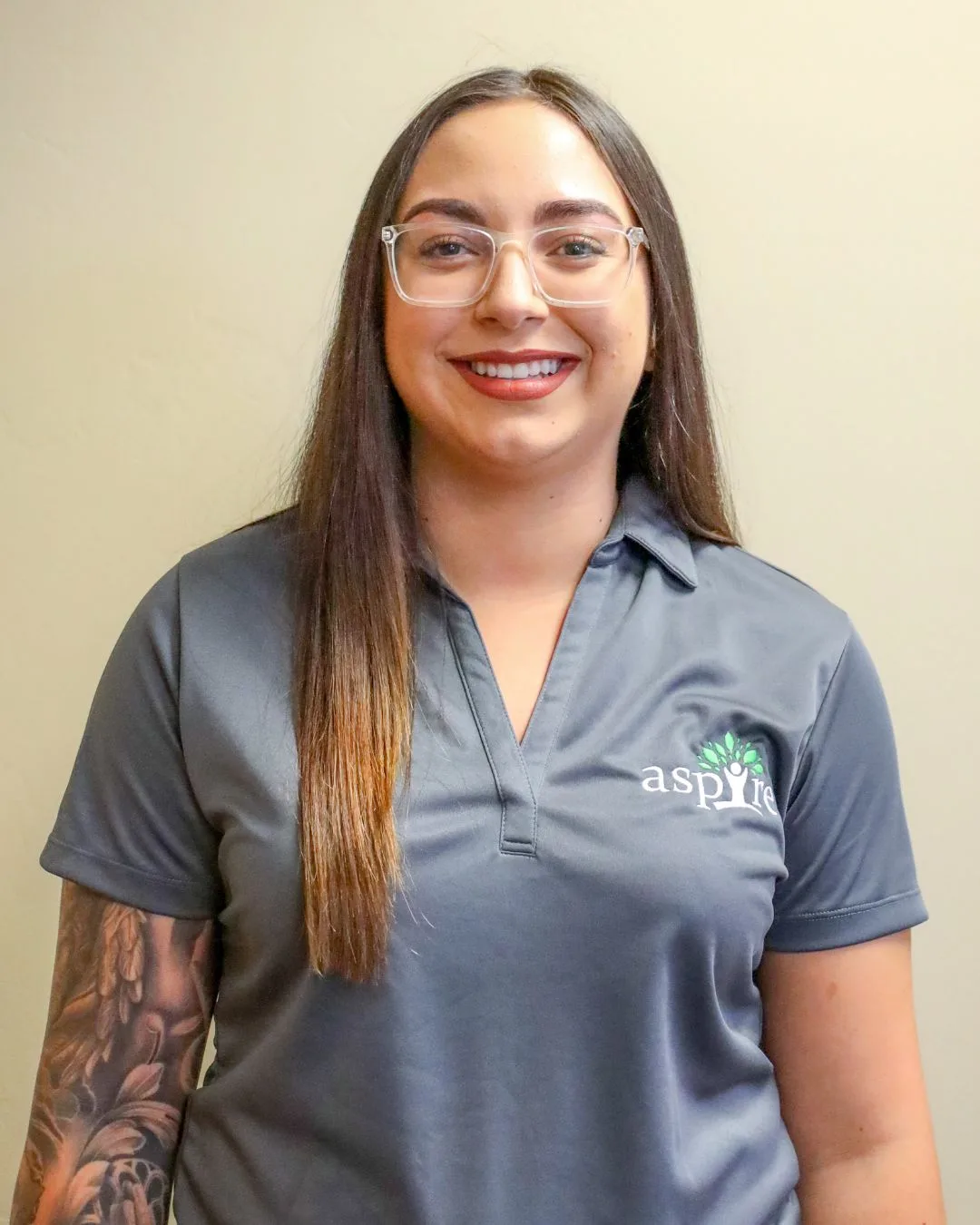 Nicole Baeza
Associate Therapist, APCC, SUDRC
Nicole Baeza, a Kern County resident, who prides herself on her integrity and love for her community, has developed an extensive career in the mental health field. Nicole completed her bachelor's degree at the California State University of Bakersfield in 2019. Nicole is a graduate from Grand Canyon University in the Clinical Mental Health Counseling program and now has obtained her associate's number from the State of California. Additionally, she has credentials from SUDRC and is often attending seminars and studying peer reviews to continue her personal and professional development. In addition to this, Nicole has experience working with children, parents, peers, and community service providers during her time with Child Protective Services and Phoenix House where she worked with incarcerated youth. Nicole is passionate about advocating for youth and their educational needs because of her brother who suffers from severe mental health issues. She shows a genuine interest in helping the community, evidenced by her volunteer role with California Farm Workers and Families, an organization where she contributes her time counseling our agricultural communities. Nicole states that the interest of the community is her number one priority.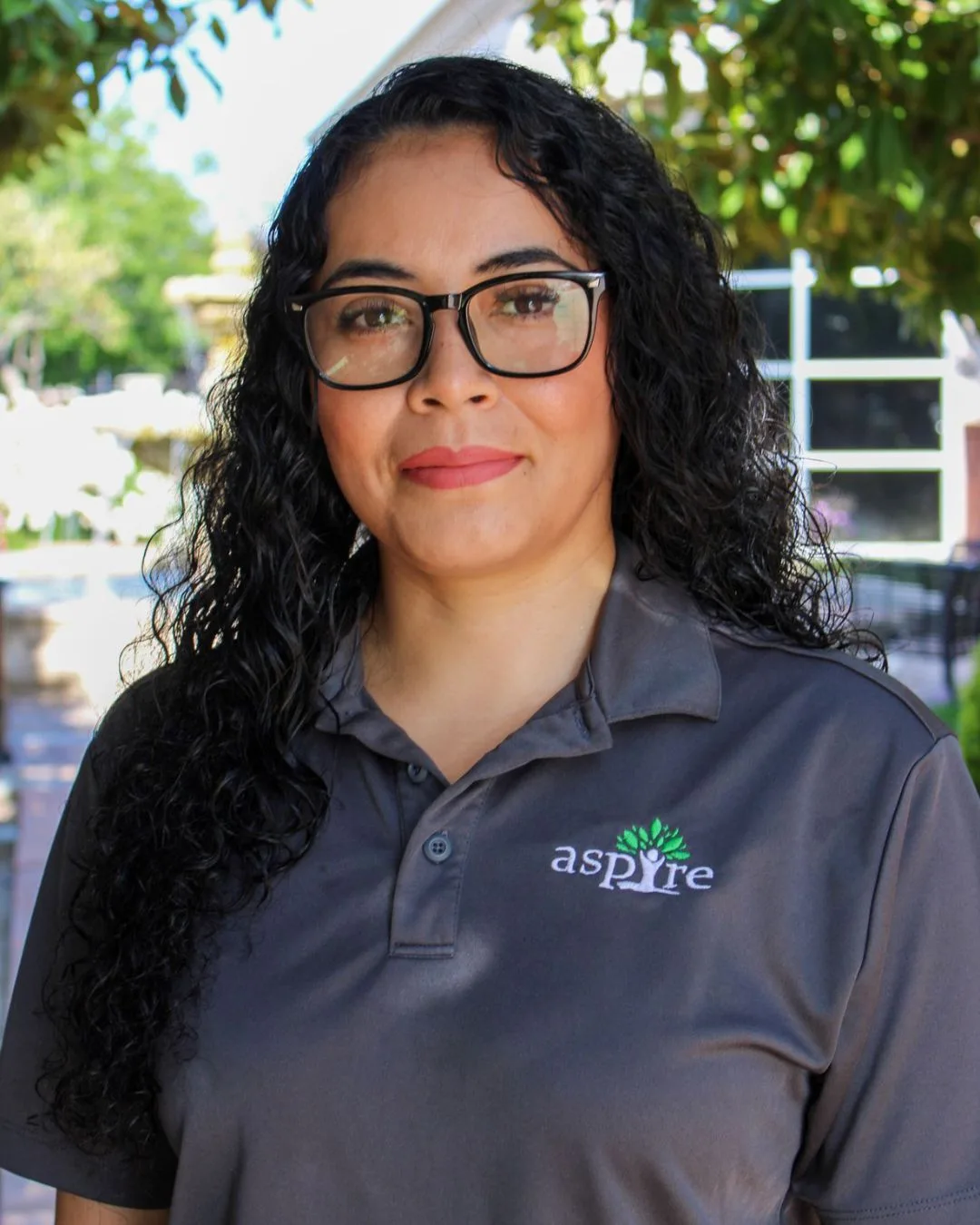 Rosamaria Reynosa
Associate Therapist, RADT, MS in Clinical Mental Health Counseling, APCC

Rosamaria Reynosa was born and raised in Bakersfield, CA. She completed her BA at California State University, Bakersfield, and her MS in Clinical Mental Health Counseling from the University of Phoenix. Rosamaria has worked with adolescents and adults in various settings and from different socio-economic statuses. She is a RADT and recently obtained her associate's number from the State of California. Her passion began from her experience of dealing with anxiety and having a parent suffering from alcoholism. Rosamaria wants to bring awareness about addiction and mental health, as they often go hand in hand. She is motivated to educate others on the necessity of mental health services and support those individuals whose families stigmatize mental health. When human beings experience trauma and severe life stressors, it is not uncommon for their lives to unravel. Rosamaria states that her purpose is to bring healing to people by helping her clients find a healthy perception of themselves and achieve their full potential.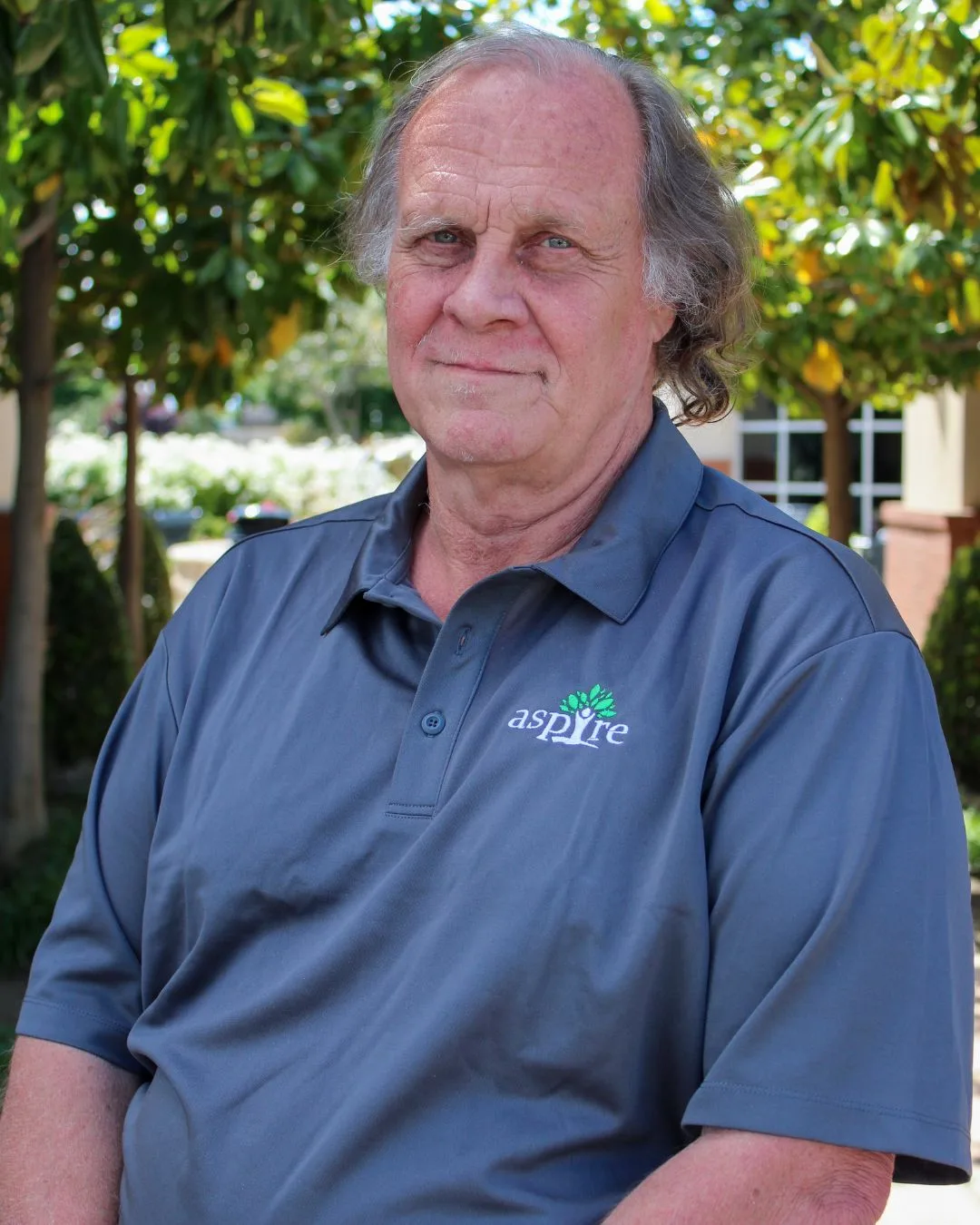 Steven Kelly
SUD Counselor, SUDCC
Steven Kelly has been a member of the 12-step program for over 30 years. He discovered his true calling while doing hospital panel groups and landed a support staff job in a residential treatment center in Santa Ana. In 2012, he attended TIAC College in Lakewood under Father Jack. Steven describes himself as feeling like Johnny Appleseed, planting the seed of sobriety and watching it grow. Over the years, he has had countless sponsees and has regularly led panel groups. Steven enjoys his job so much that even after retirement he couldn't stay away and came to Aspire to do the job he loves. In 2019, when his wife passed away, and he returned to Bakersfield after 40 years. Steven has worked in various areas of the addiction treatment industry, including the prison system, outpatient MAT, and residential programs. He is determined to keep planting the seed of sobriety wherever he goes. In his free time, Steven attends meetings, bowls weekly, and has aspirations to write short stories.
View Our Location and Programs!

Accreditations & Certifications

Available 24/7 (888) 585-7373
FOLLOW US ON SOCIAL MEDIA
LEARN MORE ABOUT TELEHEALTH SERVICES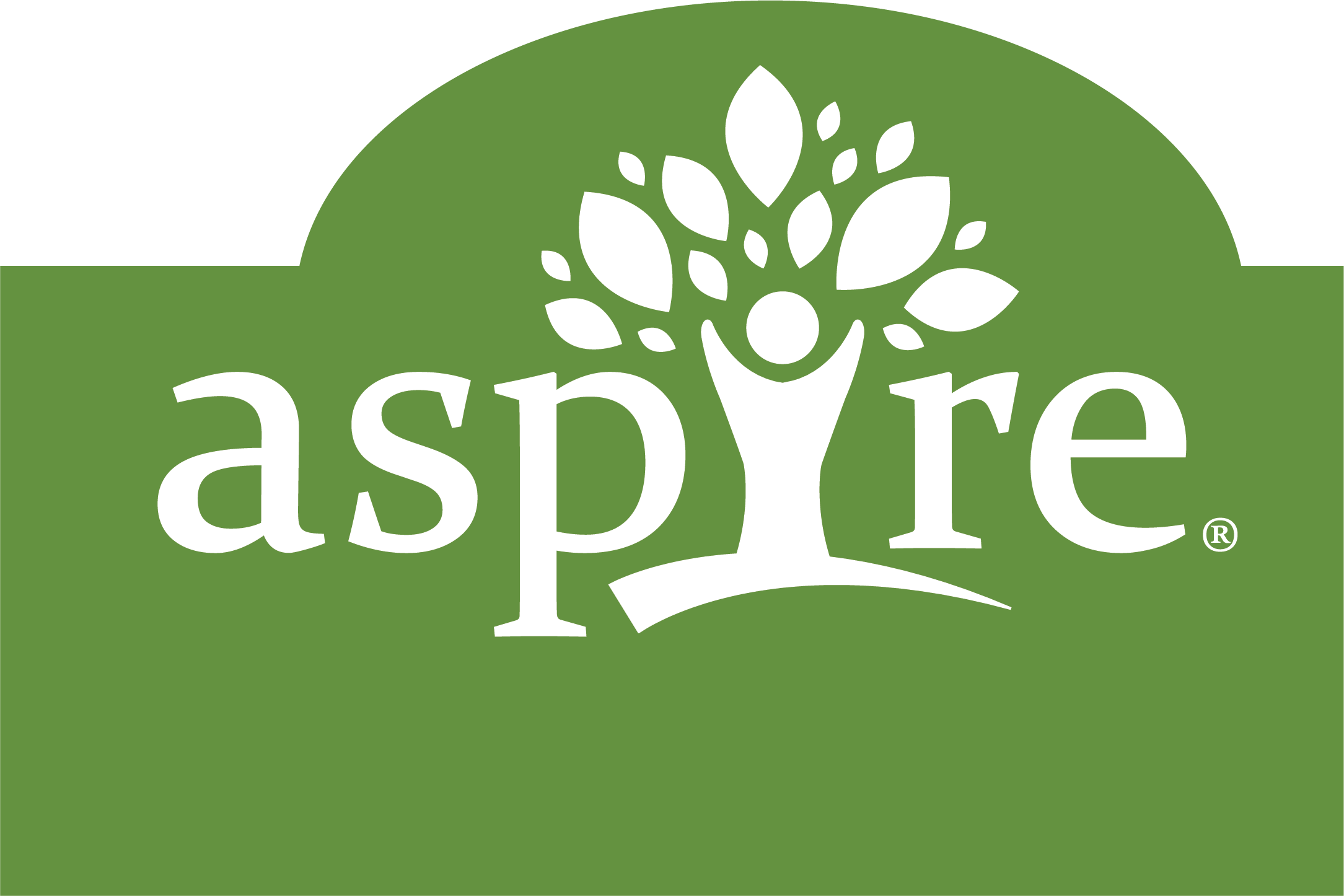 Planting Seeds, Saving Lives Planting Seeds, Saving Lives
FOLLOW US ON SOCIAL MEDIA